OARC Annual Membership Renewal Drive
Memberships run August thru August
... Renew Now
_______________________
Steak Fry, Officers Elections
Date: 3rd Saturday 20 August 2022
Time: 5:00 pm
Location: 1045 S 1200 W, Ogden, UT 84404 MAP
Note: Please bring side dish to share.
Also, bring your own dinner-ware (emergency paper-ware provided).
Steak Fry (Free steaks for all paid members);
Free hot dogs for the kids of all ages

Membership Renewal ($15); Spouse Membership ($10);
Family of Hams Membership ($25);
Complimentary Membership (Free for remainder of first year licensed)

Club Officers Election (Nominations welcomed)
GRAND DOOR PRIZES: $500
NOTE: [Must be present to win. Paid-up members only]
NOTE: All previous centennial celebration exhibits can be found in "Downloads"
NOTE: All previous Event Pictures, Exhibits and Repeater Site Pictures can be found in "Photo Gallery"
_______________________
December 2021 - OARC Family Christmas Party
January 2022 - OARC Winter Field Day
January 2022 meeting - Antenna Modeling


https://youtu.be/-YwVD8k9qrg : by Mike Fullmer KZ7O
February 2022 meeting - OARC Show & Tell photo album
February 2022 meeting - OARC Show & Tell
video : Kathy Sutton K8RYN
____________________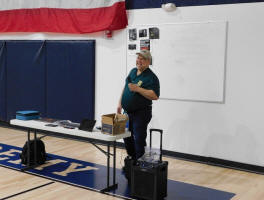 March 2022 meeting - Ham Pi PowerPoint
March 2022 meeting - Ham Pi


https://youtu.be/R2vUYMPqxpA
by Dave Mamanakis KD7GR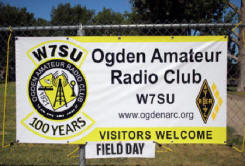 June 2022 - ARRL Field Day
Entry Points Confirmation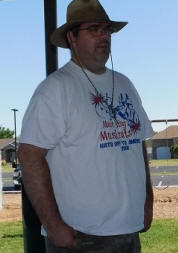 "T"-Hunt 2022 Winner


Jason Schill KK7BGH

Published 1st long weekend monthly
Contributing Editor submissions welcomed
_______________________________________
OARC 2021-2022 officers

President: KD7GR - Dave Mamanakis
Vice President: KB7LAK - Justin Hall
Secretary: KJ7EAY - Colleen Pike
Treasurer: KG7CJN - J. Siddle
Program Director: KJ7HEX - Mike Wilde
Activity Director: KJ7OHU - Cody Hearell
Meet your 2021/2022 club officers
Club officers since 2004
Officers: Be sure to read the ...
OARC Officers BRIEF Duties and Responsibilities
OARC Officers DETAIL Duties and Responsibilities
_______________________________________
next OARC BOARD MEETING
Date: TBD
Time: TBD
Location: TBD
______________________________
OARC Licensing Classes & VE Testing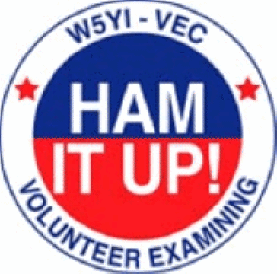 See who was licensed at the most recent VE Test Session.
How To Become A Ham ...
It Might Be Easier Than You Think!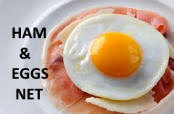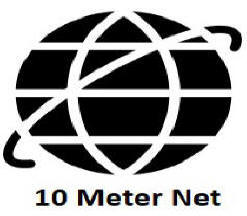 OARC SPECIAL(S)
OARC Annual Membership Renewal Drive
Memberships run August thru August
... Renew Now


OARC 100-year Badge


Now available for $12 ... Order Now
_______________________________________
Congratulations to those who successfully tested
at the OARC June 2022 VE Test Session.
TECH
CALL
Dortzbach, Victoria
KK7GPO
Weeks, Matthew
KK7GTD
Weeks, Garrett
KK7HFN
Schlentz, Matthew
KK7GPP
NOTICE
_____________________



OARC Work All States (WAS) Recognition Awards
_______________________

OARC 10 meters 10 on 10 Award - rules


OARC 10 meters WAS Award - rules
10 meter Award Winners
_______________________

2022 Simplex Challenge to Get Radio Active


Rules

- Simplex Award Winners - Honor Roll


Simpler requirements, Easier log requirements
_______________________
ELMER "mentor"
HELP LINE
Do you need the assistance of an Elmer (Ham Radio Mentor)?

Try our OARC Elmer Help Line. Ask your question via email.

Elmer Help eMail
(w7su@arrl.net)
subject="elmer"
OARC Equipment Loan Program
Do you have a need to try out some Ham Radio equipment before you decide what to do next?
How it works
borrow and use free
See what's available


over 40 items available
OARC O'Bay swap page

NOTICE
OARC donated Antenna Parts still Available - details
USEFUL BAND CHARTS
ARRL US Amateur Radio Band Chart 2020

ARRL US Amateur Radio Band Chart 2017
______________________________
USEFUL INFORMATION
Website Listing of ham friends
that have passed on (sk)

Click on the flag then use the search box in the upper right.
Thank you Dave Sanders K7RGY