<! Header starts here >

O'bay (OARC's On-Line Swap-Meet)
---
<! Header ends here > <! Main page starts here > Welcome to O'bay - OARC's On-Line Swap-Meet. Hams can post hobby related items for sale within the amateur radio hobby community here. This service is FREE to all.

If you have anything to sale contact the Swapmaster. eMail "Description, Price, Contact and Photo (optional). After your item sells, please let us know so we can removed the item from the listing.

---
---
NOTE: OARC O'bay Item Needed.

ALSO: Visit WIMU FREE SWAP http://www.pocatelloarc.org/swap/

<![if pub11]>
---
---
SWAP ITEM # 204
FOR SALE:
Yaesu FT-1000MP
Yaesu HF ham radio perfect condition.
The Yaesu FT-1000MP introduced Enhanced Digital Signal Processing (EDSP) providing an impressive array of noise-reduction and interference rejection filters never before available in the communications industry. Mindful of the critical need to preserve signal-to-noise ratio and IF skirt selectivity throughout the receiver, Yaesu engineers have retained the wide variety of IF filters and high intercept front-end that made the FT-1000D a best seller. Using this RF/IF design as a foundation and the FT-1000MP's EDSP system and Collins Mechanical Filter, the result is a uniquely clean sounding transmitter, with outstanding receiver performance. The Quad conversion receiver covers 100 kHz to 30 MHz. RF output is adjustable to 100 watts [25W AM] in SSB/CW/AM/FM/AFSK modes. The supply voltage is 90~129/180~258 VAC or 13.5 VDC 19 amps.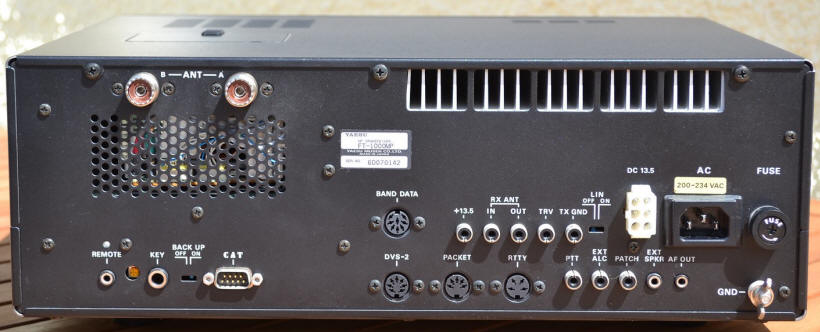 ASKING PRICE: $600
CONTACT: Scott Willis KD7EKO, kd7eko@yahoo.com, 801-510-7594
---
SWAP ITEM # 203
FOR SALE:
Yaesu FT2DR handheld.
This radio does FM and Yaesu Fusion Digital. It uses a touch screen for most operations.
It has full APRS capability with the built in GPS.
https://www.yaesu.com/indexVS.cfm?cmd=DisplayProducts&ProdCatID=111&encProdID=4A66D869E574453F343581B53E9FAB40&DivisionID=65&isArchived=0
ASKING PRICE: $225
CONTACT: Mike KZ7O, call 801-731-7573, or text 801-940-1822
---
SWAP ITEM # 201
Estate Sale
Steve Kammeyer K7EMD (sk)
OARC O'Bay - K7EMD Estate Sale

Check back often, this is a work in progress!

CONTACT: Jerry Cottrell - KG7IGW, jerry0610@comcast.net , 801-476-1213
---
SWAP ITEM # 176
FOR SALE:
40ft mobile air pushup tower.
Includes spare tire for trailer, leveling feet for trailer and guy straps with ground stakes.
Trailer requires 2 inch ball.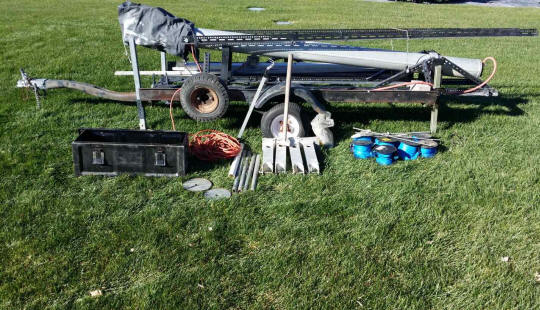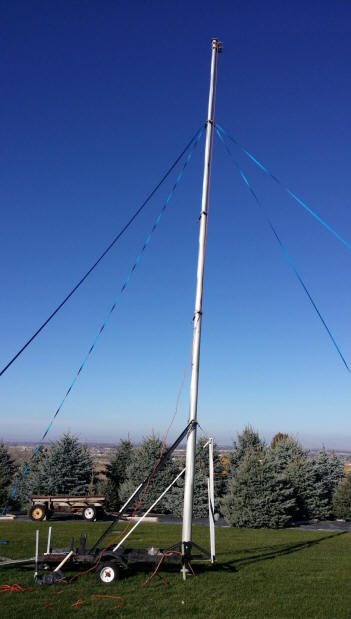 ASKING PRICE: $3000
CONTACT: John - N7WZ, jbinc@xmission.com, 208.520.3537 (leave message)
---
---
Updated 05 December 2019