<! Header starts here >

O'bay (OARC's On-Line Swap-Meet)
---
<! Header ends here > <! Main page starts here > Welcome to O'bay - OARC's On-Line Swap-Meet. Hams can post hobby related items for sale within the amateur radio hobby community here. This service is FREE to all.

If you have anything to sale contact the Swapmaster. eMail "Description, Price, Contact and Photo (optional). After your item sells, please let us know so we can removed the item from the listing.

---
---
ALSO: Visit WIMU FREE SWAP http://www.pocatelloarc.org/swap/

<![if pub11]>
---
---
NOTE: OARC O'bay New Postings Wanted.
---
---
SWAP ITEM # 232
FOR SALE:
MFJ-259 Antenna Analyzer (just refurbished by MFJ)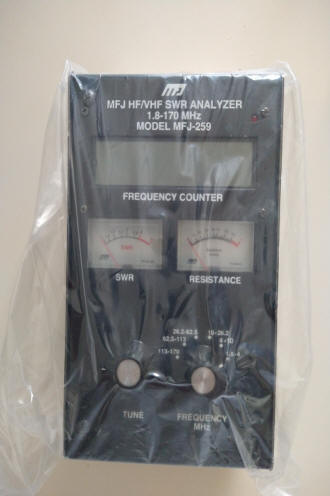 ASKING PRICE:
$275
CONTACT: Alan Parks N7SHA, 801-621-0203, afparks1941@yahoo.com
---
SWAP ITEM # 231
FOR SALE: $ FREE $
Home built 30 foot crank up tower.
Two sections with crank. $ Free $ to Good Ham Home.
ASKING PRICE: $ FREE $, Local pickup only. You haul!
CONTACT: Gil, NG7IL, gil.ng7il@gmail.com , 801-430-8208 text or call after 4:00 PM
---
SWAP ITEM # 230
FOR SALE:
Bencher BY1 Iambic Paddle
Used in excellent shape. New @ DXE $179.95
$90.00 includes 1/4" plug and cable. Cash and local pickup only.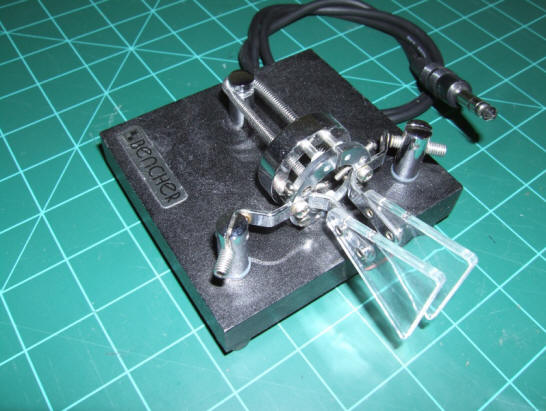 ASKING PRICE: $ 90
CONTACT: Gil, NG7IL, gil.ng7il@gmail.com , 801-430-8208 text or call after 4:00 PM
---
SWAP ITEM # 225
FOR SALE: Misc Antenna: equipment, parts, cables, etc. (donated to OARC)
REFER TO CHART: Donation Inventory
ASKING PRICE: $ Make Offer $ (as a donation to your club)
CONTACT: Gene Morgan WB7RLX, 801-540-4907, ee_morgan@outlook.com
---
---
Updated 23 May 2022