<! Header starts here >

O'bay (OARC's On-Line Swap-Meet)
---
<! Header ends here > <! Main page starts here > Welcome to O'bay - OARC's On-Line Swap-Meet. Hams can post hobby related items for sale within the amateur radio hobby community here. This service is FREE to all.

If you have anything to sale contact the Swapmaster. eMail "Description, Price, Contact and Photo (optional). After your item sells, please let us know so we can removed the item from the listing.

---
---
ALSO: Visit WIMU FREE SWAP http://www.pocatelloarc.org/swap/

<![if pub11]>
---
---
NOTE:
OARC O'bay New Postings Wanted.
---
---
SWAP ITEM # 245
FOR SALE: ZS6BKW G5RV Antennas- The Optimized G5RV
If you're considering deploying a G5RV antenna - take a second look at the ZS6BKW G5RV.
This G5RV will give the optimal performance (and resonance) in a smaller package than the classic G5RV.
This antenna is rapidly becoming one of the most popular antennas in the world for hams looking for all band performance.

What is really fantastic about this G5RV, is that Brian, ZS6BKW, updated the original design, the original G5RV design that Louis Varney had done back in the 1940s.
Using computer modeling, Brian has really optimized the wire length and the center conductor drop to create an antenna that is resonant on 6 bands without a turner.
So this is a significant improvement in efficiency over the classic G5RV where in most cases you need a tuner on all bands.
So, this antenna is going to operate at a higher efficiency, it is going to give you no-tune performance on bands like 40 meters, 20, 17, 10, 15, etc.
The insulators are 100% UV stable and resistant to the sun. The connections are also machine crimped so that this antenna can stand the test of time.
Also utilized is 14 gauge black jacketed wire, copper wire that meets the national electric code for permanent installations.
The center insulator and drop point here for the ladder line are epoxy filled, completely waterproof.
All the hardware here is stainless steel.
So this antenna is a significant improvement over the classic G5RV if you are looking for efficiency.
Essentially, the only differences are the length of wire and the length of the ladder line drop.
ASKING PRICE: $50
CONTACT: Craig Howe, W0VRM@arrl.net
---
SWAP ITEM # 244
FOR SALE: 50 ft Rohn Tower with concrete base and mast
4 each 10ft sections of Rohn 25 -25G
1 each 10ft top section Rohn 25 - 25AG
1 each base section Rohn 25 -SB25G
1 each heavy-duty 8ft mast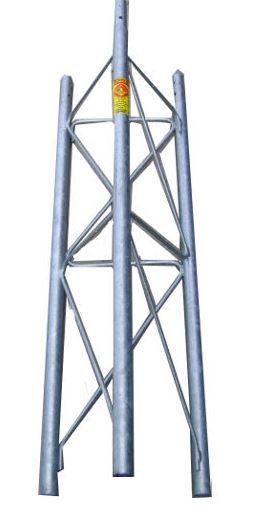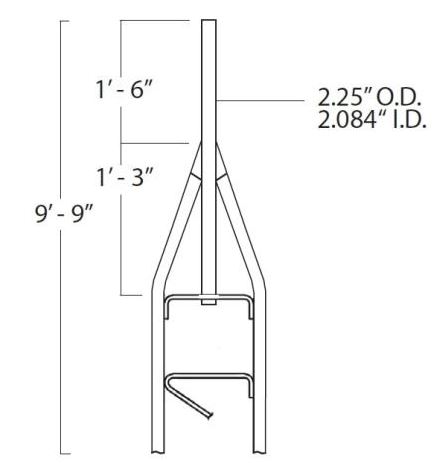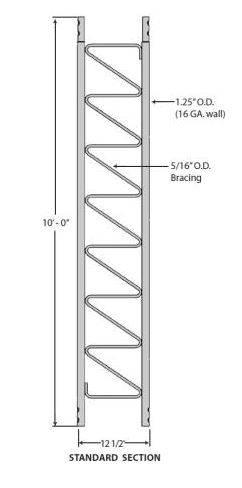 ASKING PRICE: $250
CONTACT: Dave Sanders, K7RGY, dave.sanders@live.com
---
SWAP ITEM # 243
FOR SALE: Motorolla CDM1550-LS VHF radio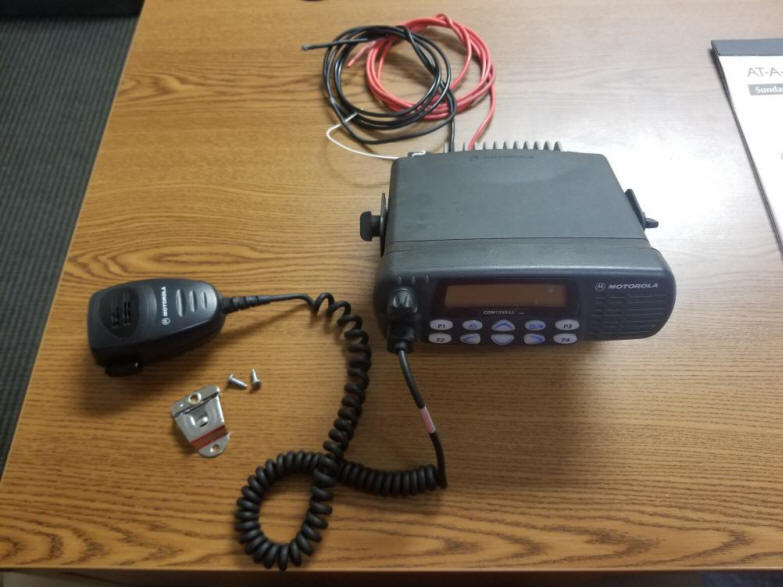 ASKING PRICE: $0 Free
CONTACT: stephane budge, stephanebudge@gmail.com
---
SWAP ITEM # 242
FOR SALE:
Collins 30L1 Amp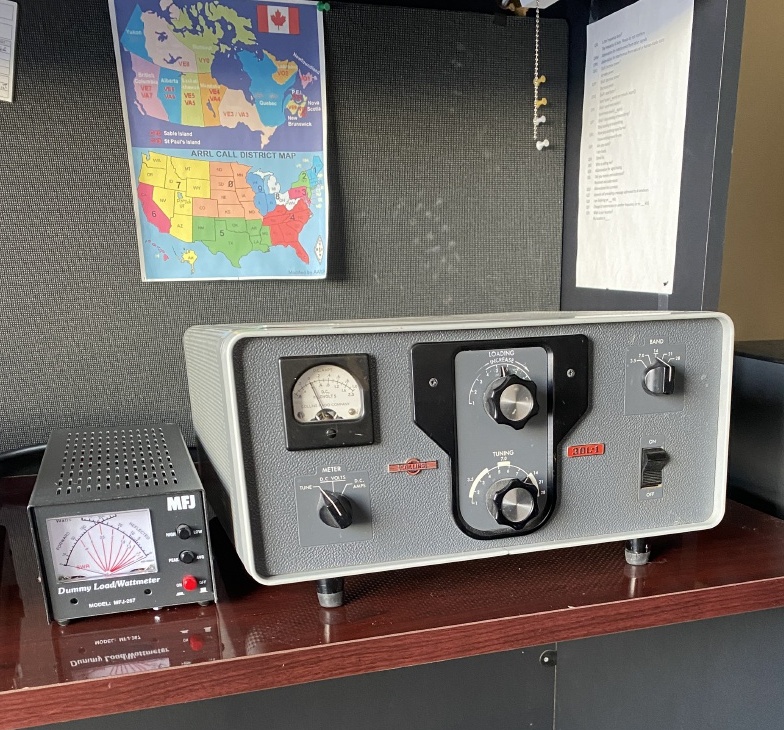 More Pics >>> https://drive.google.com/drive/folders/11Xt8WPS6u7BaP7-TBmsuNPyOiVkCIGOs?usp=sharing
I purchased it from a ham in Iowa, Bob Seely, WA0VLC a couple of years ago. He actually worked at Collins. It worked as advertised and I have used it infrequently mainly because I have not been on the air as much as I would like to. Last time I fired it up was about a year ago. I drove it with my Kenwood TS-2000 and I believe 70 watts in gave 700+ out. If someone is interested in purchasing it and wants to fire it up, I will be happy to assist. It is currently set up for 110V but can be converted to 220.

This is a very clean Amp. Original manual in excellent condition.
ASKING PRICE: $650
CONTACT: Ed McKenney, AA1ZK, 860-729-8986, Eden Utah

---
SWAP ITEM # 225
FOR SALE: Misc Antenna: equipment, parts, cables, etc. (donated to OARC)
REFER TO CHART: Donation Inventory
ASKING PRICE: $ Make Offer $ (as a donation to your club)
CONTACT: Gene Morgan WB7RLX, 801-540-4907, ee_morgan@outlook.com

---
---
Updated 30 May 2023