<! Header starts here >

Licensing Classes & OARC VE Test Sessions
---
<! Header ends here > <! Main page starts here > VE test sessions are your opportunity to become a ham, or upgrade your current license. Exam sessions are held in Ogden every few months, usually the first Wednesday in February, June, and October. Other sessions are held often in the region. It is possible to find a test session every month somewhere in northern Utah or southeastern Idaho.
---
Amateur Radio Training Aids

How To Become A Ham ... It Might Be Easier Than You Think!
(revised Jan 2020)

Study Guides

Practice Tests - (free online exam practice tests)

https://youtu.be/n8RK1REvIpI By Kathryn Sutton K8RYN

CW (Morse Code)

Videos

APPs

HamRadioExam (Apple/Andriod)
---
Next OARC Licensing Study Class:
OARC Tech Class Licensing Study (via Zoom) >>> Coming September 2021 - stay tuned

No pre-enrollment required. However if you desire or have any questions, send an email to w7su@arrl.net with subject = "class".
Note: A special VE Test Session will follow each licensing study class (stay tuned)

Class Info: TBA
Tech Class and General Class Text book: Stu Turner W0STU - buy online at Amazon.com
Free online learning media at: www.HamRadioSchool.com
Lesson Manual: Stu Turner - HamRadioSchool.com - Tech License Course

Lesson Manual: Stu Turner - HamRadioSchool.com - General License Course
Good things to know! Tech Pool Errata, General Pool Final Release, Extra Pool Errata, License Pool Test Stats
Contact:

VP - Justin Hall KB7LAK
---
Next OARC Weber County VE Test Session

VE Test Session: Wednesday 06 October 2021 @ 6 PM

Location: Utah Military Academy (5120 S 1050 W, Riverdale)

MAP

Things you must know before you attend a VE Test Session: VE Prep (important)

New Location:

Utah Military Academy - 5120 S 1050 W Riverdale UT 84405

Exam sessions are usually held the first Wednesday in February, June, and October.

New Location: Utah Military Academy - 5120 S 1050 W Riverdale UT 84405

More information posted below. All Covid-19 safety precautions observed!

Congratulations to those that successfully tested at the
02 June 2021 Ogden Weber County VE Test Session:

NAME CALL CLASS

Fallow, Rick S. KF7VAW EXTRA

Hall, Justin L. KB7LAK EXTRA

Pike, Colleen G. KJ7EAY EXTRA

Taylor, Michael E. AI7HY EXTRA

Stokes, Mark R. KJ6JHU GENERAL

Felt, Shelley L. KJ7ZID TECH
---
Contacts:

VE Liaison - Rick Morrison W7RIK w7rik@arrl.net (801-791-9364)

VE Co-Liaison - Gil Leonard NG7IL gil.ng7il@gmail.com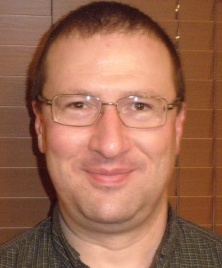 VE IT Assistant - Jason Miles KE7IET
Things you must know before you attend a VE Test Session VE Prep (important)

Meet our VE Team members

View a VE Test Session

Note: Walk-ins allowed

Cost: $14.00
Bring: Two forms of ID, one of which must be a picture ID. For "Upgrades" bring current license and a copy of current license, and any CSCE's.

The test fee is charged just once, no matter whether you take any one, two, or all three test elements.
Re-tests of an element failed at the same test session will require payment of an additional test fee.

Most calculators are allowed. Calculator memories must be cleared before use.

OTHER VALUABLE LINKS:
Upcoming ARRL VEC-listed sessions within 100 miles of Ogden.

Renew your license for free here: http://wireless.fcc.gov/uls/

The renewal process is described in a bit of detail on this page:
http://wireless.fcc.gov/services/amateur/licensing/renewal.html
---
Updated 26 May 2021