<! Header starts here >

Licensing Classes & OARC VE Test Sessions
---
<! Header ends here > <! Main page starts here > VE test sessions are your opportunity to become a ham, or upgrade your current license. Exam sessions are held in Ogden every few months, usually the first Wednesday in February, June, and October. Other sessions are held often in the region. It is possible to find a test session every month somewhere in northern Utah or southeastern Idaho.
---
Amateur Radio Training Aids
---
Next OARC Licensing Class:
OARC Tech Class >>> January (each Wednesday) 2020
Stay tuned for details.
---
Next OARC VE Test Session: in Weber County ...

OARC VE Test Session >>> 1st Wednesday 05 February 2020 @ 6:00 PM @ Weber Co Sheriff Office

__________________________________________________________

Exam sessions are held in Ogden, usually the first Wednesday in February, June, and October.

Weber County Sheriff Office - Training room
721 West 12th Street, Ogden UT MAP

Congratulations to those who successfully tested
at the October 2019 Weber County VE Test Session.
NAME
CLASS
CALL
Bump, Shannon K
General
KG7OGW
Fletcher, Roger
General
KD7UKS
Pike, Colleen G
General
KJ7EAY
Bateman, Robert J
Tech
KJ7JJX
Cosper, Christopher B
Tech
KJ7JJW
Klebenow, Dean T
Tech
KJ7JJV
Nusink, Richard J
Tech
KJ7JJU
---
Contacts:

VE Liaison - Rick Morrison W7RIK morrisonri@msn.com (801-791-9364)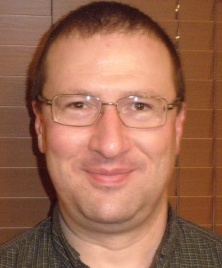 VE IT Assistant - Jason Miles KE7IET
Note: Walk-ins allowed

Cost: $14.00
Bring: Two forms of ID, one of which must be a picture ID. For "Upgrades" bring current license and a copy of current license, and any CSCE's.

The test fee is charged just once, no matter whether you take any one, two, or all three test elements.
Re-tests of an element failed at the same test session will require payment of an additional test fee.

Most calculators are allowed. Calculator memories must be cleared before use.

OTHER VALUABLE LINKS:
Upcoming ARRL VEC-listed sessions within 100 miles of Ogden.

Renew your license for free here: http://wireless.fcc.gov/uls/

The renewal process is described in a bit of detail on this page:
http://wireless.fcc.gov/services/amateur/licensing/renewal.html

Take a practice test at QRZ or AA9PW to see how close you are to passing the Technician, General, or Extra Class test. <! Main page ends here > <! Footer starts here >
---
Updated 05 June 2019